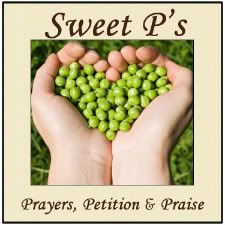 O Lord, our Lord, how Majestic is Your Name, in all the earth.
My own words are few this morning, Lord as I search for words to offer back to You for the many who are once again on my heart. I am so thankful to have Your Word...words of truth...words of life...words of hope...words of peace...when I have no words of my own.
Be near to the many brokenhearted, saving all those who are crushed in spirit. May those who are so downcast in spirit right now, put their hope in You...the Living God. May they pant for You, as a deer does for water. Direct them with Your love by day and sing over them with Your song at night.
I pray they seek You first for all their needs, knowing that You are El Shaddai--their all sufficient one--and You will supply all their needs...adding all things unto them. I pray they will wait upon and put their hope in You and as they do that You will renew their strength...proving that You indeed are strong when they are weak...that Your strength is made perfect in weakness. I pray they will run into You...their mighty strong tower.
I pray they will put on their armor daily, not forgetting any part...the shield of faith...breastplate of righteousness...feet shod with the gospel of peace...helmet of salvation...feasting on Your Word which is their sword....belt of truth to counteract those lies of the enemy...and above all to cover themselves in prayer. And I do pray that they will know the truth. So many are being deceived by lies. I pray they will know Your Word--the Truth--for in knowing the truth, they will be set free.
I pray they will learn to persevere through trials...knowing that You have allowed them to perfect them...so that they may be made complete, lacking in nothing.
Father, thank You for sending Your Word to heals us and for healing wounded hearts...every so tenderly...ever so beautifully. What a beautiful event when two young women recognized unconditional love--probably for the first time in their lives--this past weekend. Thank You for allowing me to witness that, firsthand.
Thank you for being who You are. O Lord, My Lord, how majestic is your name in all the earth!